SILIVA ZULU (1927) E L'ESIBIZIONE COLONIALE DELL'ALTERITÀ
Keywords:
Siliva Zulu, rappresentazione dell'altro colonizzato, esposizioni etnografiche
Abstract
The Italian film Siliva Zulu (1927) was, at the time of its release, praised as a 'true document' of the Zulu people's everyday life, with an ethnographic value. In this article, I will show how the film, instead of creating new knowledge or reflecting a true/factual representation of the Zulu people, at once reproduces and helps to construct the European stereotypes largely used, at the time, to approach or define African populations. Not as unique as claimed, Siliva Zulu shares some features similar to contemporary British movies and can be considered to be produced in the legacy of the tradition of the 'human zoos'.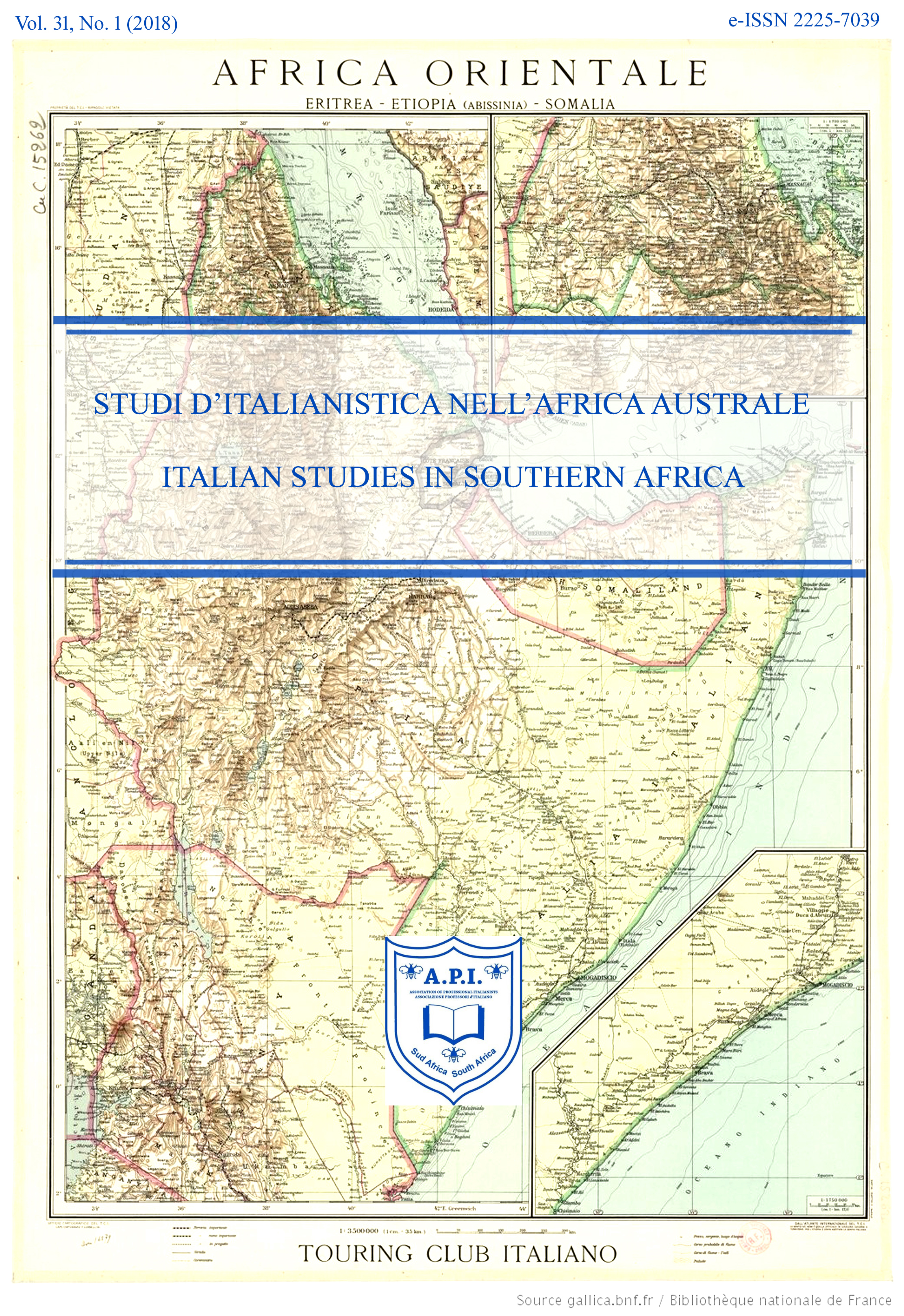 How to Cite
Virga, A. (2018). SILIVA ZULU (1927) E L'ESIBIZIONE COLONIALE DELL'ALTERITÀ. Italian Studies in South Africa, 31(1), 88-109. Retrieved from https://italianstudiesinsa.org/index.php/issa/article/view/71
(c) API and University of the Witwatersrand