POSTCOLONIALISMI ITALIANI IERI E OGGI: APPUNTI (SUDAFRICANI) PER UNA (RI)CONCETTUALIZZAZIONE 'RIZOMATICA' DEI POSTCOLONIAL ITALIAN STUDIES
Anita Virga

University of the Witwatersrand

Brian Zuccala

Monash University
Abstract
This introduction aims to shed light on the theoretical raison d'être, the intersections within, and the internal coherence of the corpus of five essays that make up this first ISSA special issue on "Postcolonialismi italiani ieri e oggi/Italian Postcolonialisms: Past and Present". The five contributions were first delivered as conference papers at the XIV International API Conference, 10-12 August 2017, Johannesburg (South Africa). The piece also aims to contribute to the comparatively recent meta-critical reflection on the present status and future directions of Postcolonial Italian Studies, within the broader landscape of Italian studies.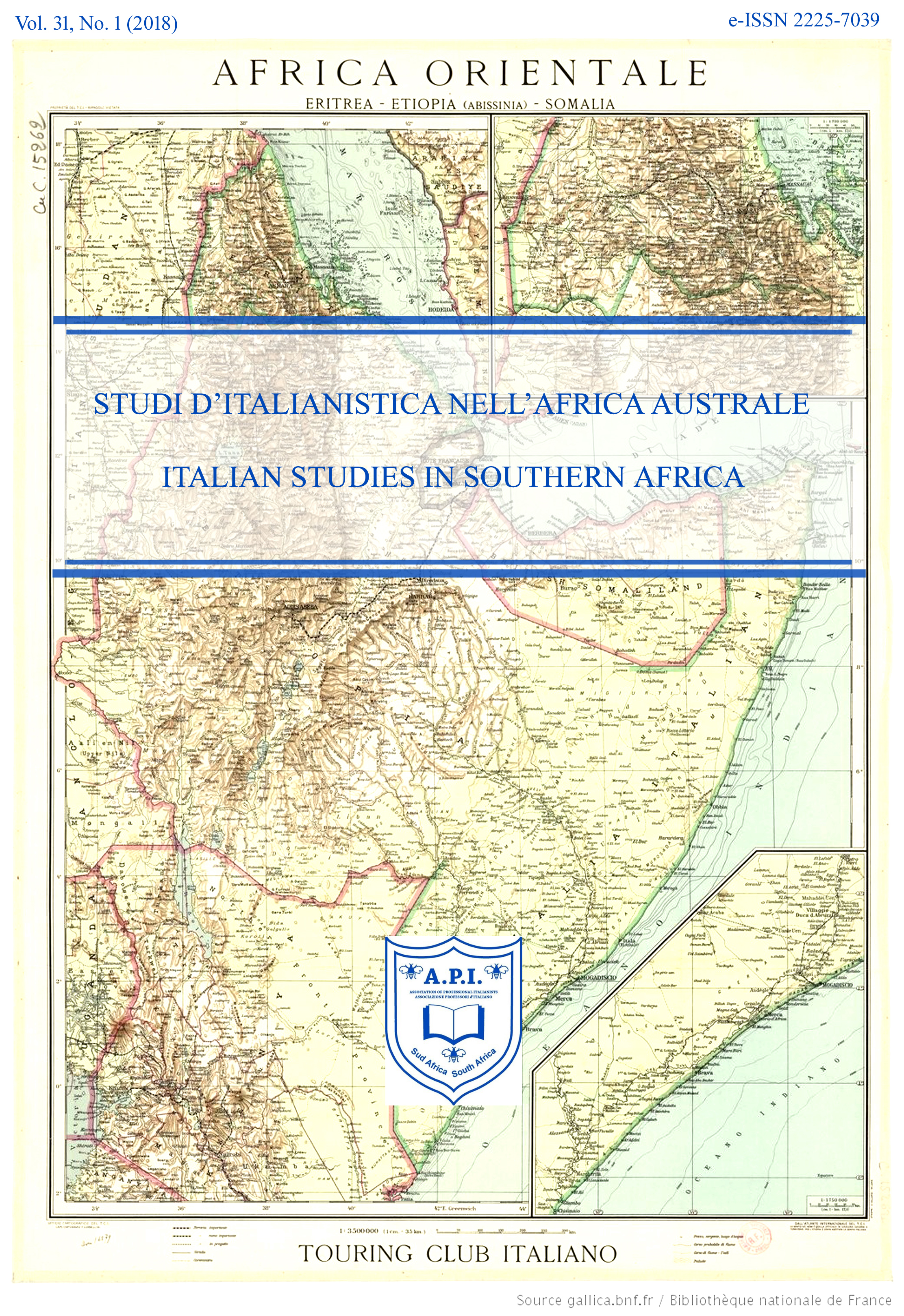 How to Cite
Virga, A., & Zuccala, B. (2018). POSTCOLONIALISMI ITALIANI IERI E OGGI: APPUNTI (SUDAFRICANI) PER UNA (RI)CONCETTUALIZZAZIONE 'RIZOMATICA' DEI POSTCOLONIAL ITALIAN STUDIES. Italian Studies in South Africa, 31(1), 1-24. Retrieved from https://italianstudiesinsa.org/index.php/issa/article/view/68
This work is licensed under a Creative Commons Attribution-NonCommercial-NoDerivatives 4.0 International License.
(c) API and University of the Witwatersrand