PINOCCHIO AND THE UNCANNY QUEST FOR SUBALTERN SPACES IN ITALIAN CHILDREN'S LITERATURE
Keywords:
Pinocchio, uncanny, subaltern, children's literature, identity-formation
Abstract
Con il suo occupare uno spazio liminale, ibrido e frammentato, Pinocchio sembra rispecchiare l'ansia italiana di fronte ad un potere egemonico, nell'Italia post-unificazione. Da pezzo di legno a 'ragazzo per bene', la ricerca continua di Pinocchio per dare un senso alla sua identità e a quella del mondo che lo circonda, può essere paragonata a quella della giovane Italia, una nazione in cerca di una cultura nazionale che possa convalidarne l'esistenza. Il Pinocchio di Carlo Collodi (1883) può essere considerato un racconto di ricerca postcoloniale che non solo serve ad educare i bambini ma che rivela anche elementi essenziali di una giovane nazione e risponde al questito circa che cosa renda una persona italiana. Rivelando lo sconcerto di coloro che occupano spazi ambigui di (dis)unità, e mettendo in evidenzia l'importanza di rivisitare racconti per l'infanzia in quanto documenti dal valore storico, è possibile comprendere meglio l'emarginazione e l'impotenza dell'Italia post-unificazione nel corso del viaggio da essa intrapreso per diventare 'autentica' nazione.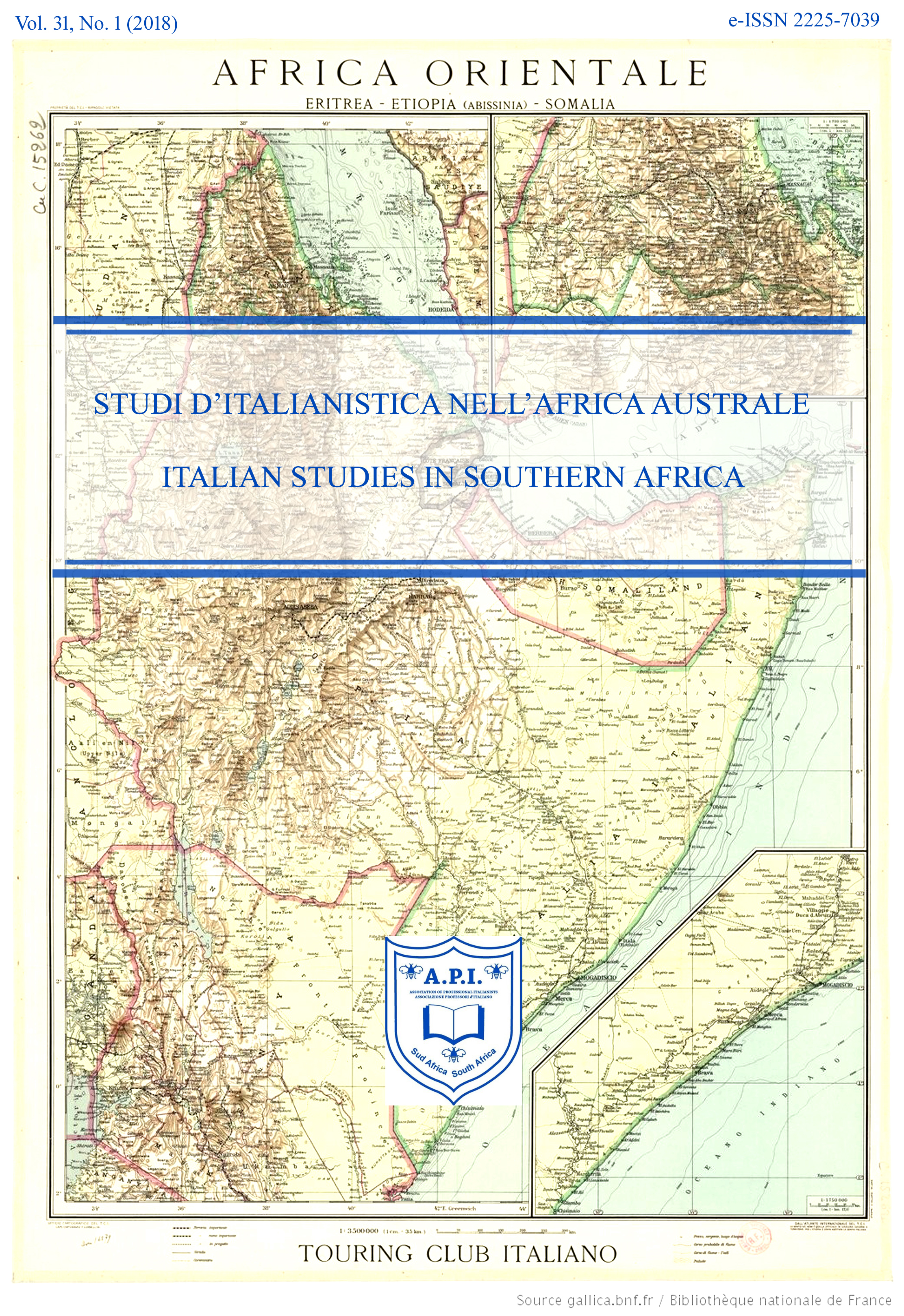 How to Cite
Govender, K. (2018). PINOCCHIO AND THE UNCANNY QUEST FOR SUBALTERN SPACES IN ITALIAN CHILDREN'S LITERATURE. Italian Studies in South Africa, 31(1), 60-87. Retrieved from https://italianstudiesinsa.org/index.php/issa/article/view/70
(c) API and University of the Witwatersrand